Photo Booth Hire Edinburgh
UK-Photo-Booth.co.uk service Edinburgh and surrounding areas in Scotland. As a professional photography team specialising in green screen, we saw what photo booth hire companies had to offer and realised there was huge room for improvement. So UK-Photo-Booth.co.uk was born and have been servicing the party and wedding industry ever since.
Our clients have said that we are miles better than any regular photo booth, just check out our public reviews on Google or Facebook.
I hope we can help you at our next event.

Kevin
UK-Photo-Booth.co.uk
Compare Photo Booth Hire Services
Professional Edited Green Screen Photography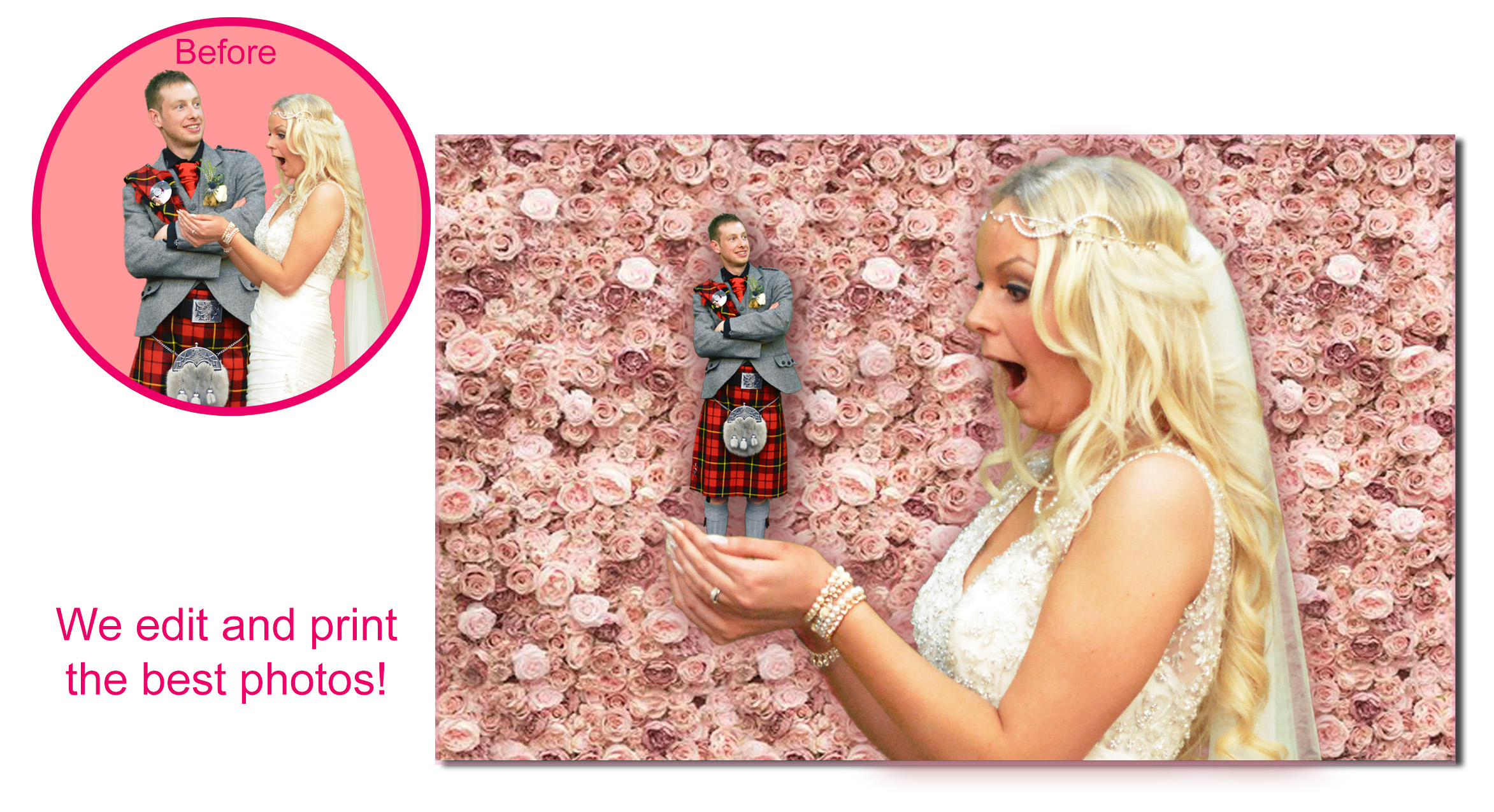 Over 100 Green Screen Backgrounds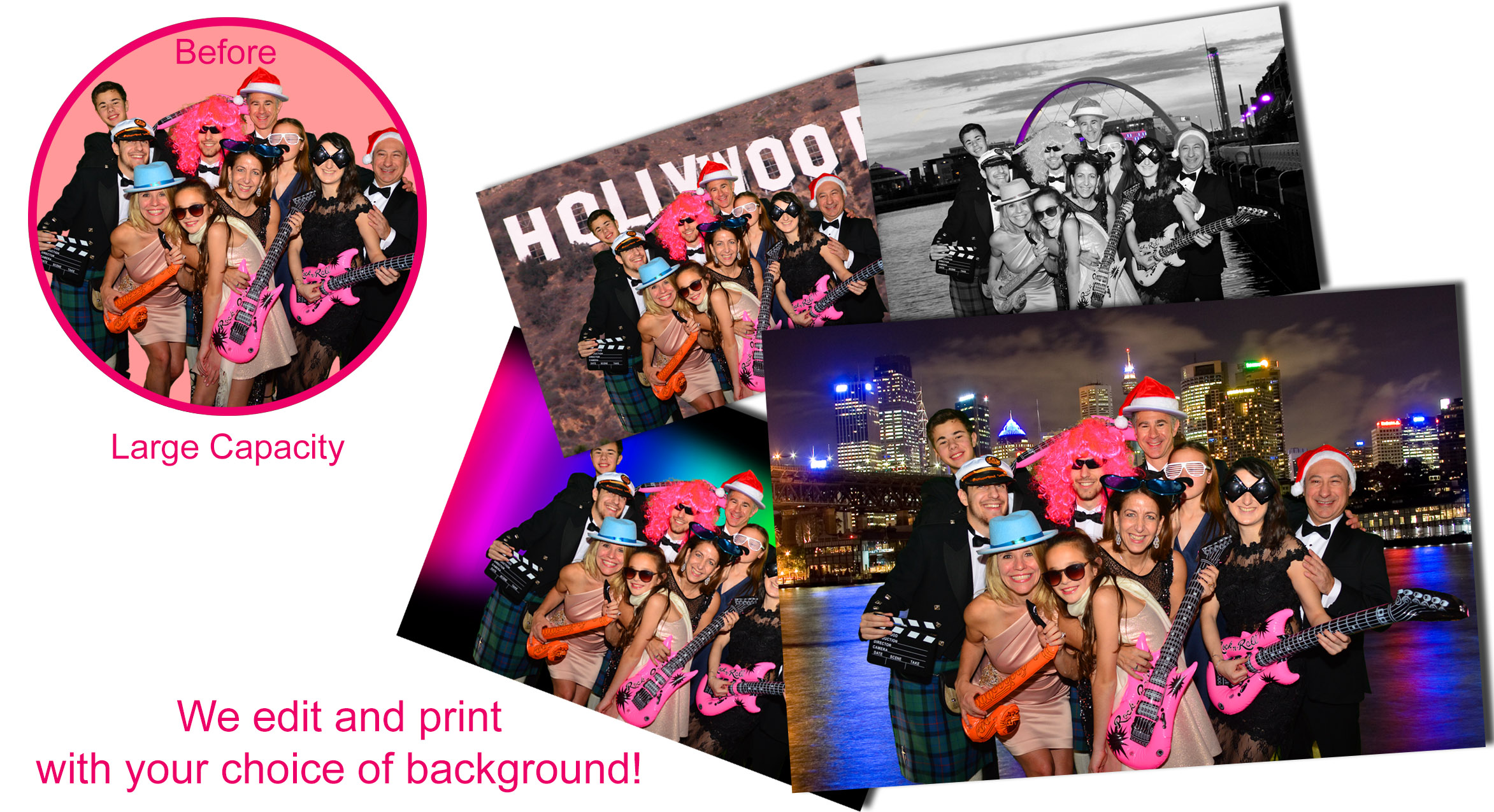 Large Capacity for Big Group Photos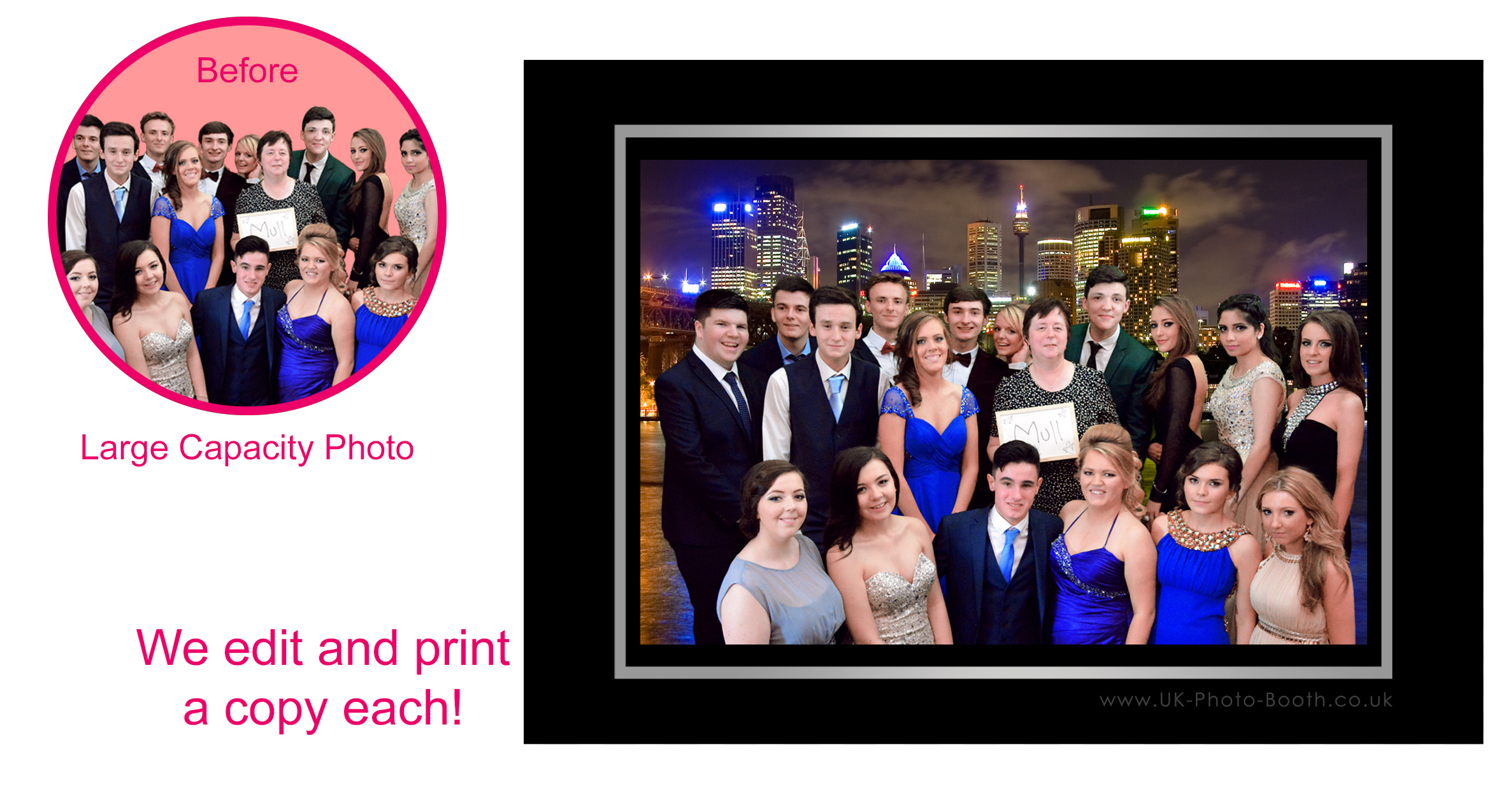 Photo Booth Hire Edinburgh
Located on the east coast is Scotland's capital city, Edinburgh. As the nations financial centre there are an ever increasing number of corporate events, parties and of course weddings. With around five thousand weddings in Edinburgh and surrounding areas each year there has never been more demand for wedding entertainment services. More people are choosing the all inclusive photo booth hire services provided by us. So if you are looking for photo booth hire in Edinburgh. Stop! look no further. You won't find better value for money anywhere else. Here's a couple of examples.
We offer multiple prints
The service we offer gets better. We print a full 6×4 inch photo per person in every group. This means that everyone who attends the photo booth will have a photo to take home. Not just a photo though, we frame all our guest photos and in addition to that an extra print will go in a scrapbook. This adds to the number of prints you have with your photo booth hire. But we don't stop there, we have the ability to fit large groups. If we take a photo with 25 people in it, we print 25 photos! Now that's why we are the best.
Our green screen team
We are not a point and click booth. Professional green screen photo booth hire is what we are best at. We can superimpose guest images to look like they are standing with the picturesque Glasgow Squinty Bridge behind them. We are human beings with the ability to adapt, create, and cater for guest requests. We have specialised designs like holding a mini person in the palm of your hand, People jumping in the air, sitting in your dream car or taking a ride with some elephants on safari.
Our Edinburgh photo booth hire package is an all inclusive service and is undoubtedly the best value for money. We offer an amazing service which cannot be compared to anyone else. Just listen to what our customers say. We print the best quality and quantity of photos and we use an expert team to create your prints. All at the best price.
What is included with photo booth hire in Edinburgh?
You can look at our Package page for a full list but here is a summary:

Premium Print Features – Including a Print Guarantee and Framed Prints

Premium Editing Features – Including Green Screen and Specialised Photo Designs

Other Features  – Including Facebook Upload and Props
We have Premium Add-on's too to make your photo booth hire experience that bit more special,

Premium Add-on's – Including Water marked images and The Booth In Your Hand where we can print photos from your own camera.
Specialised Green Screen Edited Photos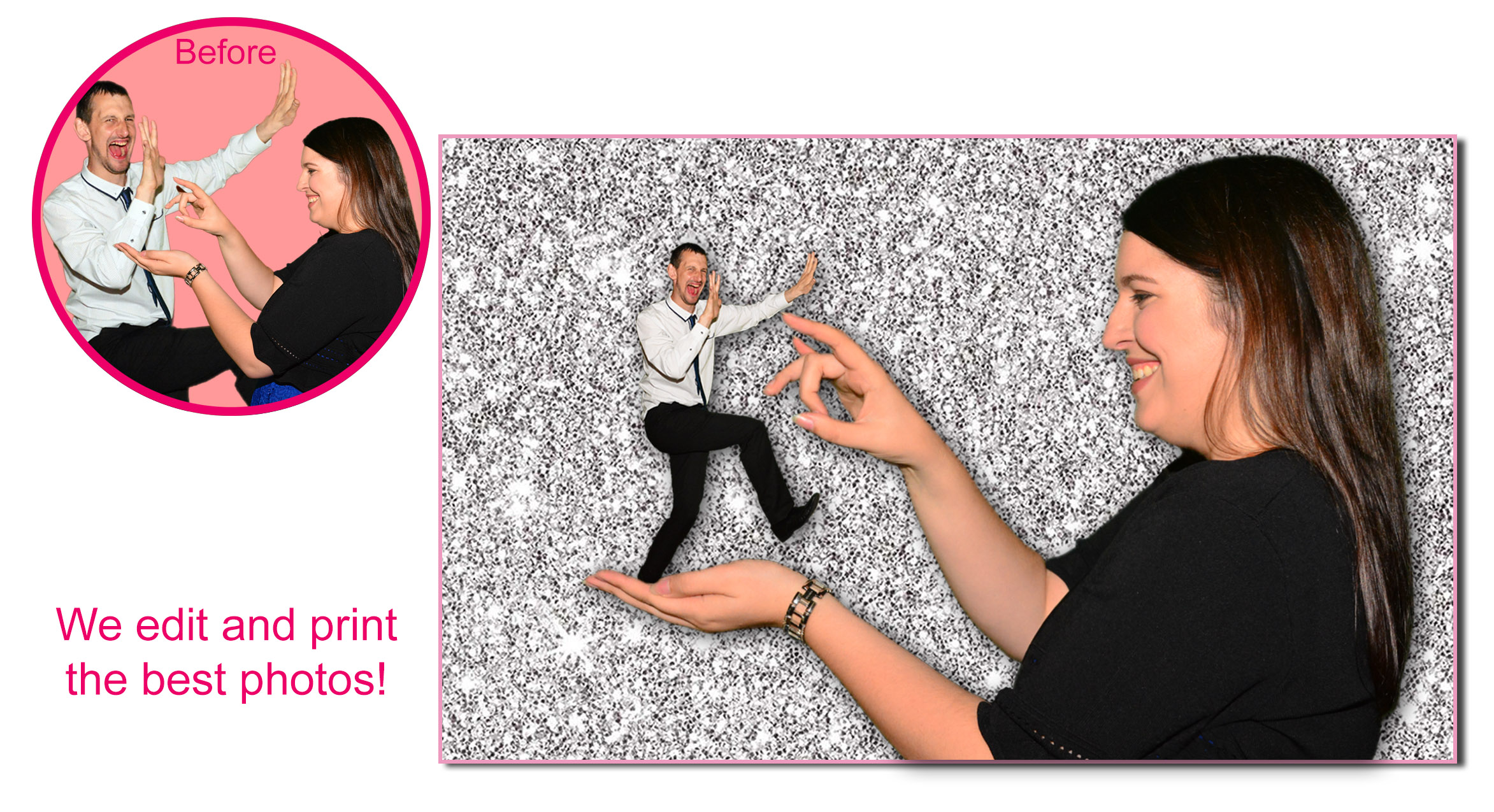 Over 100 Green Screen Backgrounds