Photo Booth Hire Stirling
We are not the traditional photo booth hire you will find in Stirling. We come from a professional green screen photography background. This gives us the advantage of being able to offer something above and beyond the regular. We started UK-photo-Booth.co.uk so we can provide our photo booth hire to weddings and parties in and around Stirling. Take a look to see what we offer and don't take my word for it, have a look at our testimonials on Google and on Facebook.
Hope to see you soon.

Kevin
UK-Photo-Booth.co.uk
Compare Photo Booth Hire Services
Professional Edited Green Screen Photography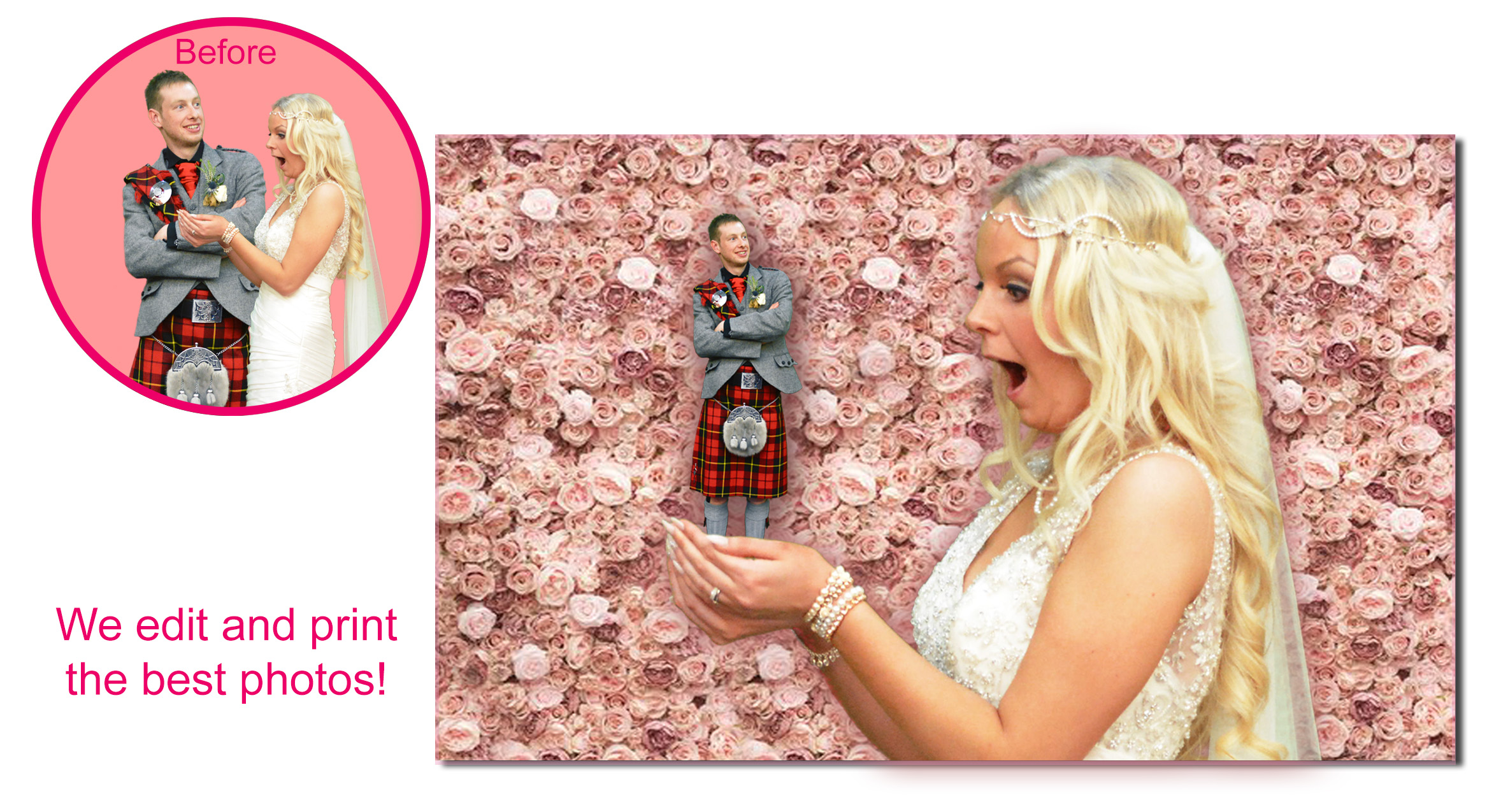 Over 100 Green Screen Backgrounds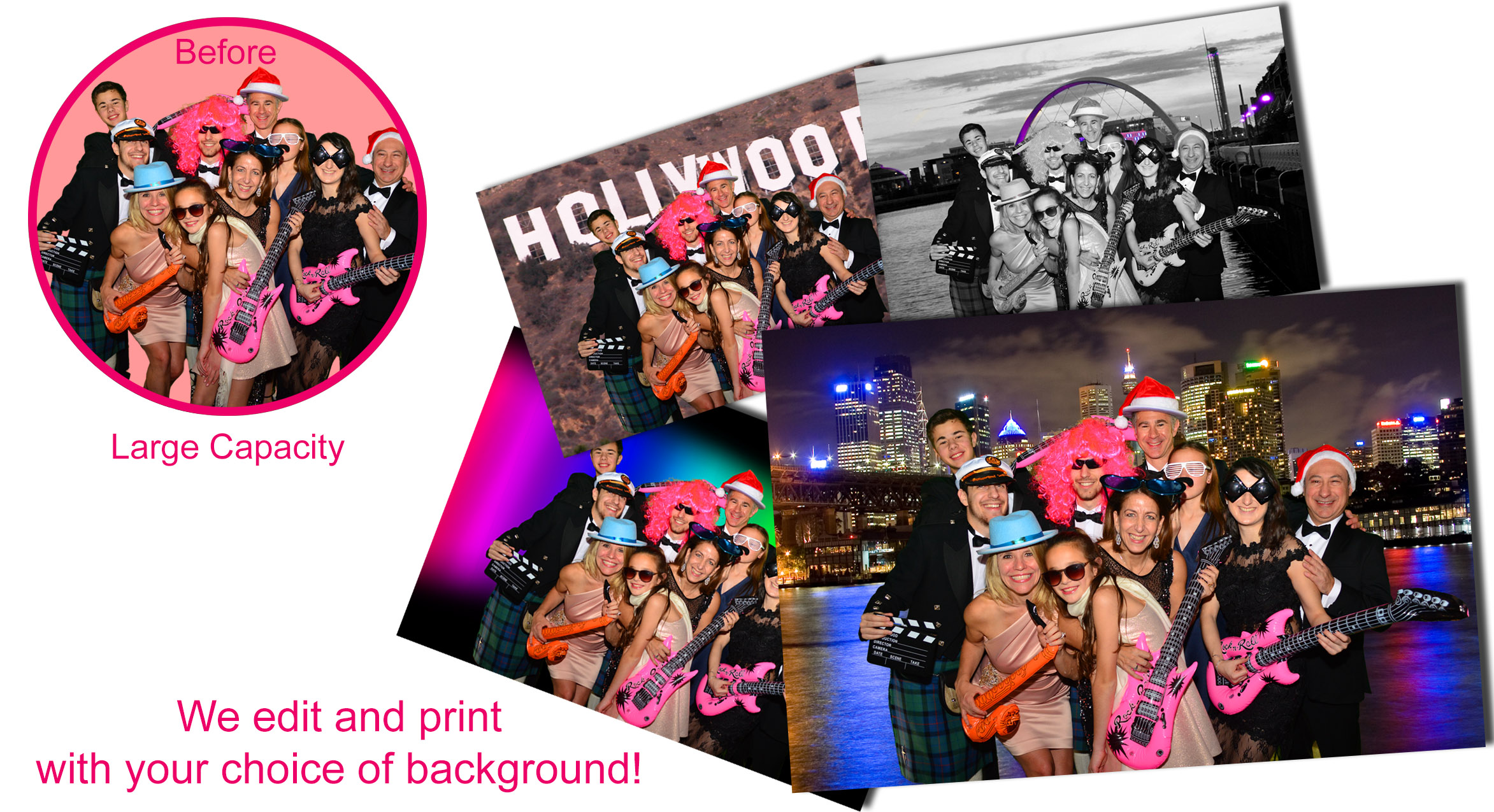 Large Capacity for Big Group Photos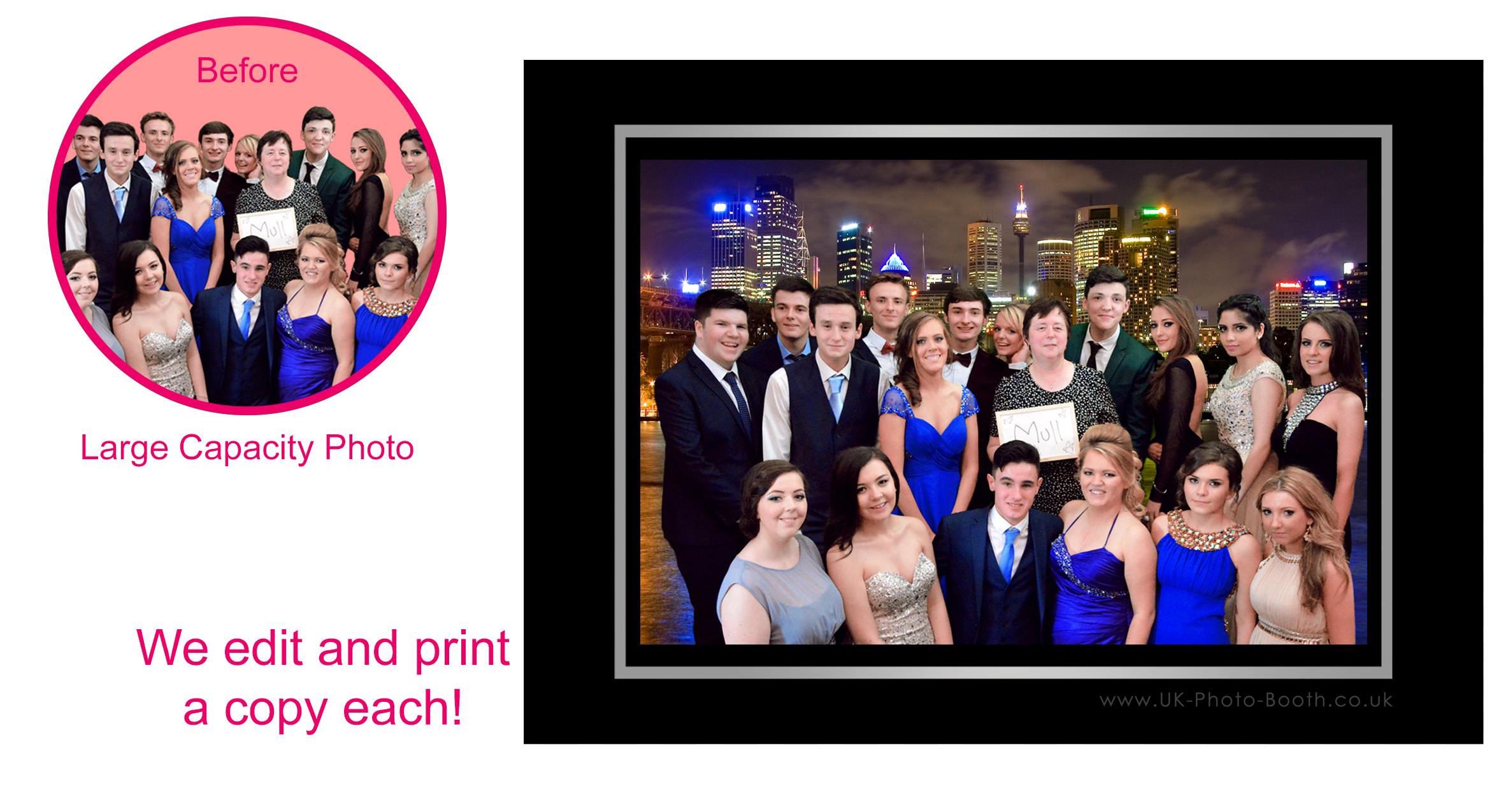 Photo Booth Hire Stirling
Stirling, the old capital and the "Gateway to the Highlands" is a beautiful city. Home to the Wallace monument and of course Stirling Castle. With our photo booth hire in Stirling you can have the Castle as a backdrop at your event. Employing an expert team and professional green screen photography, Stirling castle can be found in amongst 100 photo designs that your guests can choose. Some include gorillas and meerkats, New York or London, you can even have a mini version of your partner in the palm of your hand. Let our team create amazing prints at your event.
When you hire us for Stirling we offer you the best quality and quantity of photos for your money. When we take a group of eight people we will print eight photos for you, one each. We can take large groups easily. We will go further and put an additional photo in a scrapbook too. This all included in the price of course.
Once we print your photos we will frame them on an A5 card mount. You can enquire about parties, weddings, events and promotions. Whatever the occasion Stirling photo booth hire is for you.
What makes us different?
Our green screen photo booth hire is unique. We offer a comprehensive collection of photo designs when most are restricted to just 1. We can edit photos in such a way that it looks like your holding a mini version of your partner in your hand! no one else can do that! We have other great designs too, sit on an elephant, in a sports car, go to New York or Sydney. When you hire our photo booth in Stirling be sure you have hired the best. Don't confuse us with a regular point and click booth with a green screen though, we're miles better.
Unlimited prints means you can use the booth as many times as you like and have a print. We don't do that. We offer Multiple Prints. That means you can use us as many times as you like, just as before but we print a photo for every person in every photo. Then we take all those photos and frame them. After that we print an additional photo for the scrapbook – all included in the price. Because we can and its good service!
We also offer a print guarantee with photo booth hire Stirling. More details in our terms and conditions but here it is in English. If we keep a constant flow of guests we will print over 100 prints every hour of the hire period. So if you hire us for 4 hours we can easily print over 400 prints! Enough for every guest to receive a photo or two at your wedding or party. The guest photos are framed and you get a copy in a scrapbook to take home after the event. That's just a few reasons why we are different. There's loads more to see in our package.
What is included in Stirling photo booth hire?
Our Package page has the full list of everything, here is a short preview.

Premium Print Features – A print for everyone in every photo plus they are framed too.

Premium Editing Features – Green Screen Photography with over 100 photo designs.

Other Features  – Including Facebook albums and a scrapbook album too.
We have Premium Add-on's too to make your photo booth hire experience that bit more special.

Premium Add-on's – Watermark your images and personalise your frames for that little personal touch.
Specialised Green Screen Edited Photos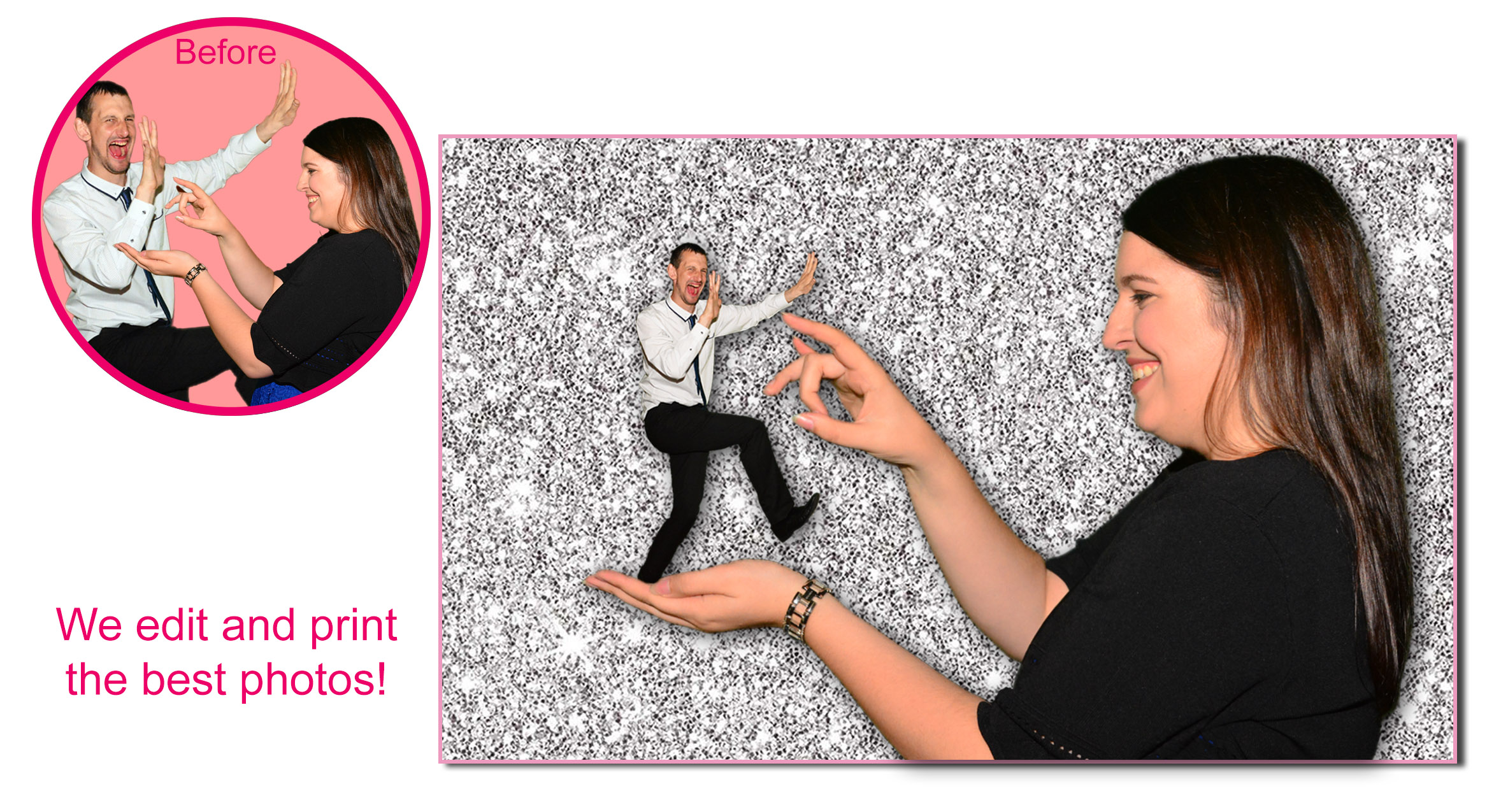 Over 100 Green Screen Backgrounds