UK-Photo-Booth.co.uk are based in Glasgow. We come from a green screen photography background and entered into the photo booth hire market to provide a different and better service.  We have been operating in Glasgow for over 6 years - plenty of time to have our photo booth tried and tested. See what others say on our Facebook page reviews and on Google.
Please get in touch to see if we can help

Kevin
UK-Photo-Booth.co.uk
Compare Photo Booth Hire Services
Professional Edited Green Screen Photography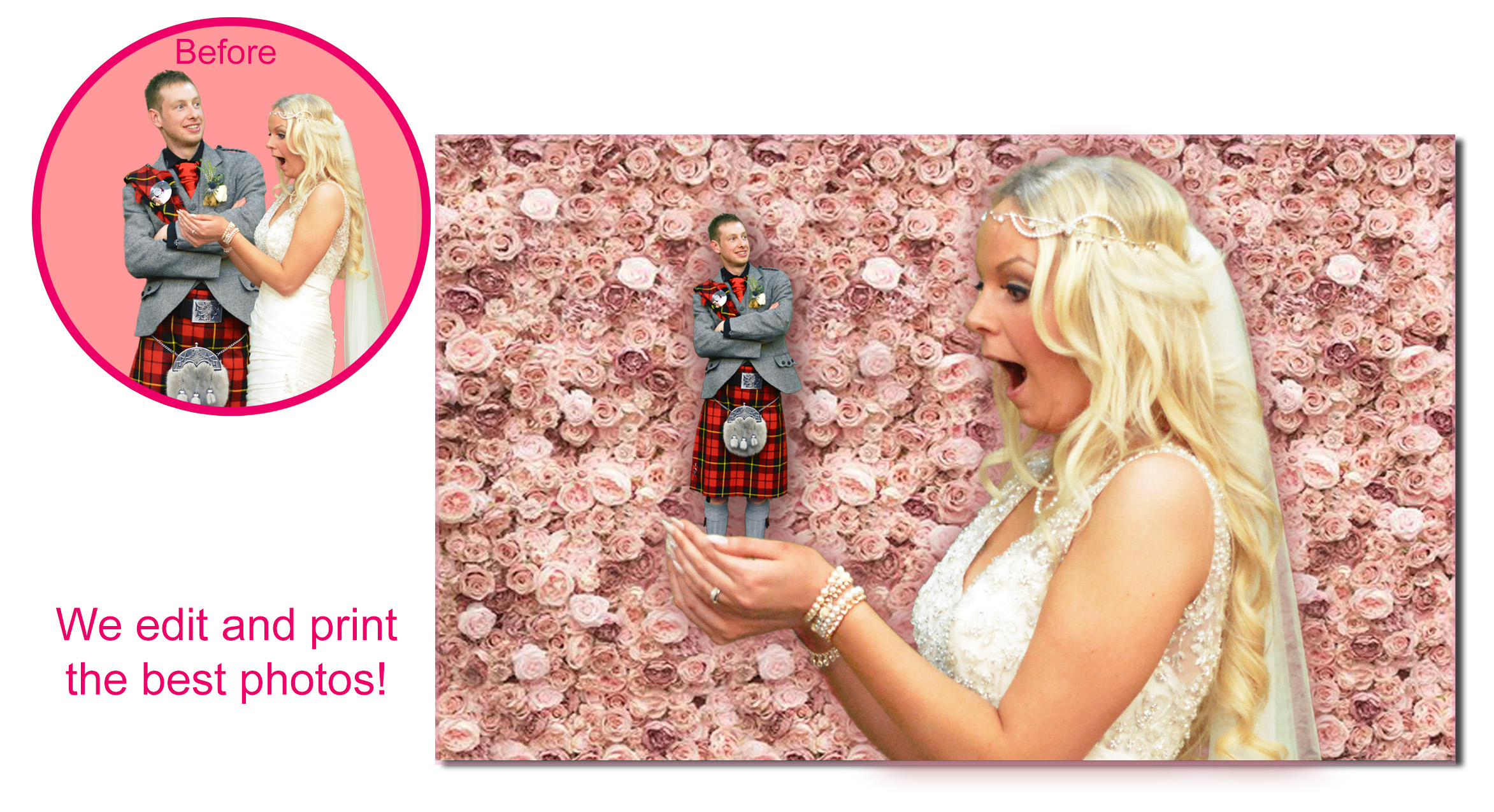 Over 100 Green Screen Backgrounds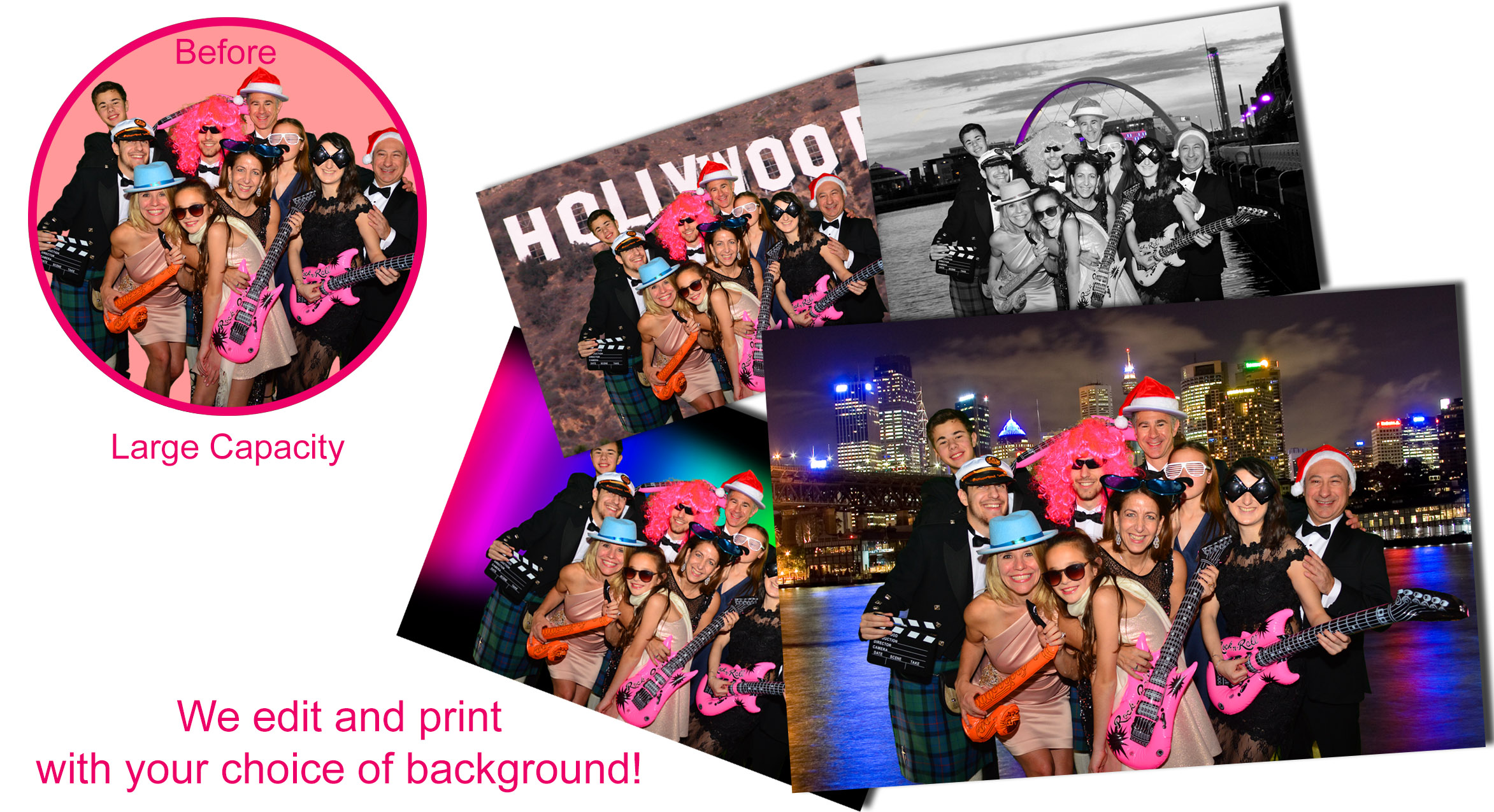 Large Capacity for Big Group Photos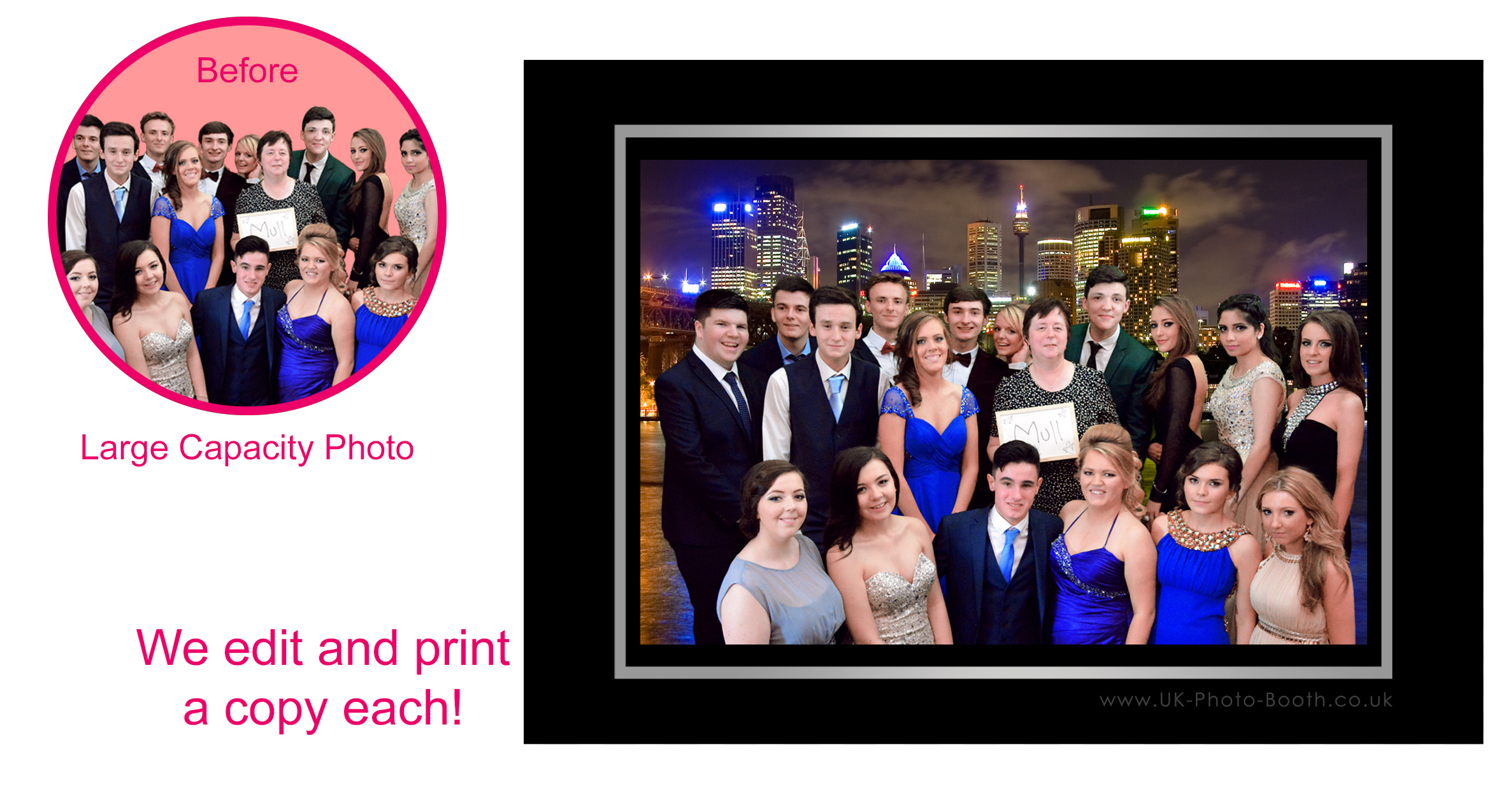 Photo Booth Hire Glasgow
We come from the largest city in Scotland. It's one of the biggest seaports in Britain today. With beautiful views of the river Clyde and stunning architecture, it's no wonder it's a preferred location for weddings and parties. UK-Photo-Booth.co.uk offer the best green screen photo booth hire Glasgow services. You won't find better value for money anywhere else. Our dedicated team print full size 6×4 inch photos for your guests to enjoy. Every guest in every group picture will get a copy too. We call this 'Multiple Prints' – One of our 'Premium Print features' included as standard. Our teams cover the whole of Scotland and beyond. If your event is in Glasgow then there is no travel charge making our service that much sweeter.
Green screen photo booth hire Glasgow
Glasgow is our home and we have been delivering quality service here for years. A professional green screen team will come to your event to create fun photos for your guests to enjoy. With a green screen we can change the background of the image and insert a new one. Your guests can be seemingly transported to New York, Sydney and of course Glasgow. We have other green screen designs too. In fact we have over 100 to choose from at your event. You could be sitting on top of an elephant or in a sports car all in one evening. Professional portrait designs are good for family photos and expert created designs like having your 'mini' partner in the palm of your hand! are unique to us.
Once printed we frame every photo on an A5 card mount. Everyone in the photo takes home a full size 6×4 inch picture. Our Premium photo booth hire offers 100 photos printed every hour, GUARANTEED! As standard. That's the equivalent of 3 or 4 normal booths operating at your event. Not only do we print the most photos, we also include the most for your money. See the list below for everything that our photo booth hire package has to offer. Terms and conditions apply.
Our green screen photo booths are professional and the service is second to none. You cannot have better for your event than us. Our photo booth hire in Glasgow is different. The photo booth industry is moving soo fast and we are leading the charge. We can fit in large groups. We offer good portrait photography for families. We offer a fun and interactive service. We print more and offer more than anyone else.
What is included with photo booth hire in Glasgow?
You can look at our Package page for a full list but here is a summary:

Premium Print Features – Including Framed Photos and Roaming Photography

Premium Editing Features – Including over 100 photo designs

Other Features  – Including a Scrapbook and a Digital copy
We have Premium Add-on's too to make your photo booth experience that bit more special,

Premium Add-on's – Including personalised Frames and Banners
Specialised Green Screen Edited Photos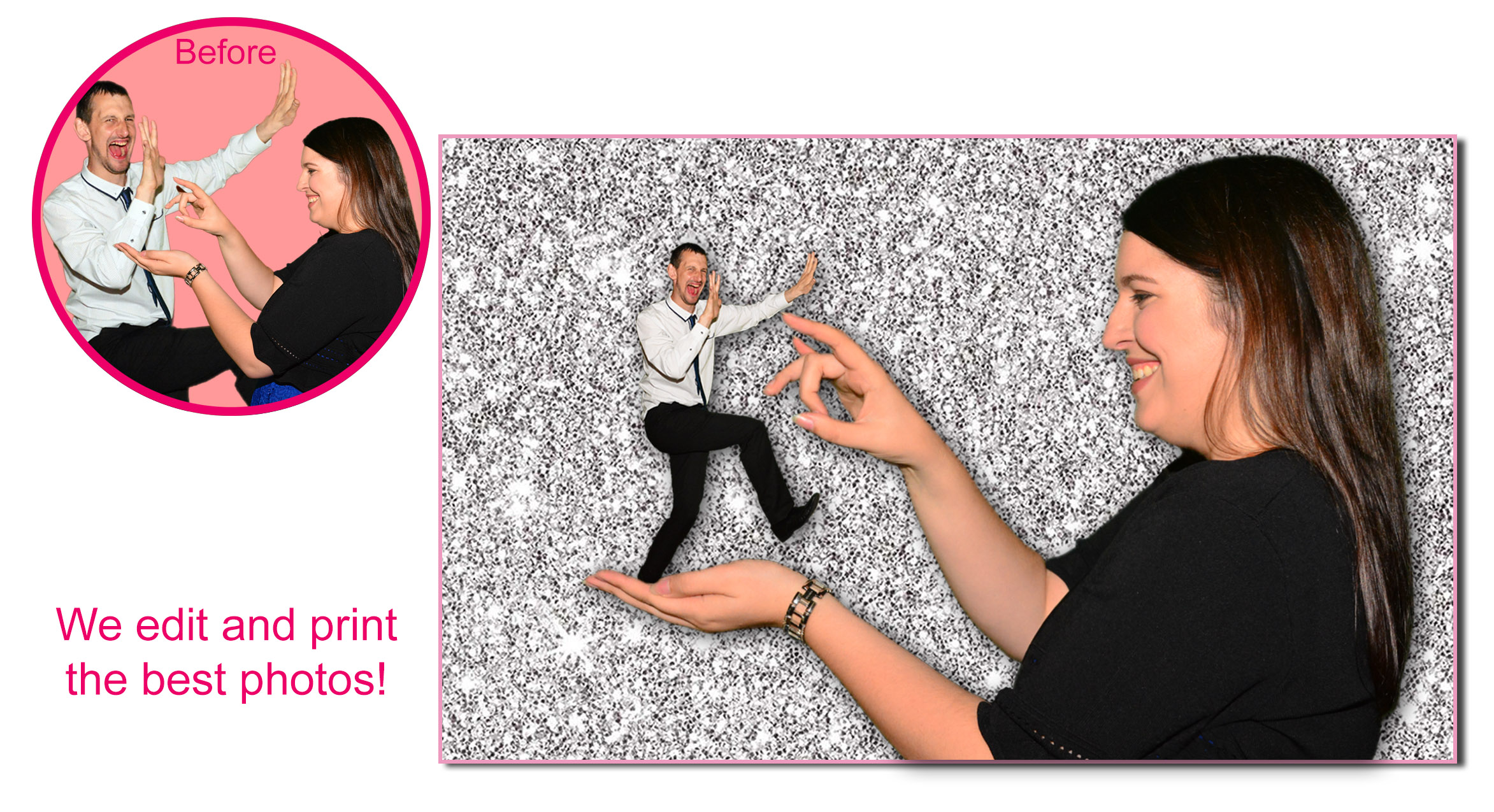 Over 100 Green Screen Backgrounds