Green Screen Photo Booth Hire
Compare Photo Booth Hire Services
UK-Photo-Booth.co.uk offer professional green screen photo booth hire in Scotland. We come from a green screen photography background, producing green screen imagery for promotions. We branched out into the wedding and party photo booth hire and have been getting great reviews ever since.
Please get in touch to see if we can help

Kevin
UK-Photo-Booth.co.uk
Professional Edited Green Screen Photography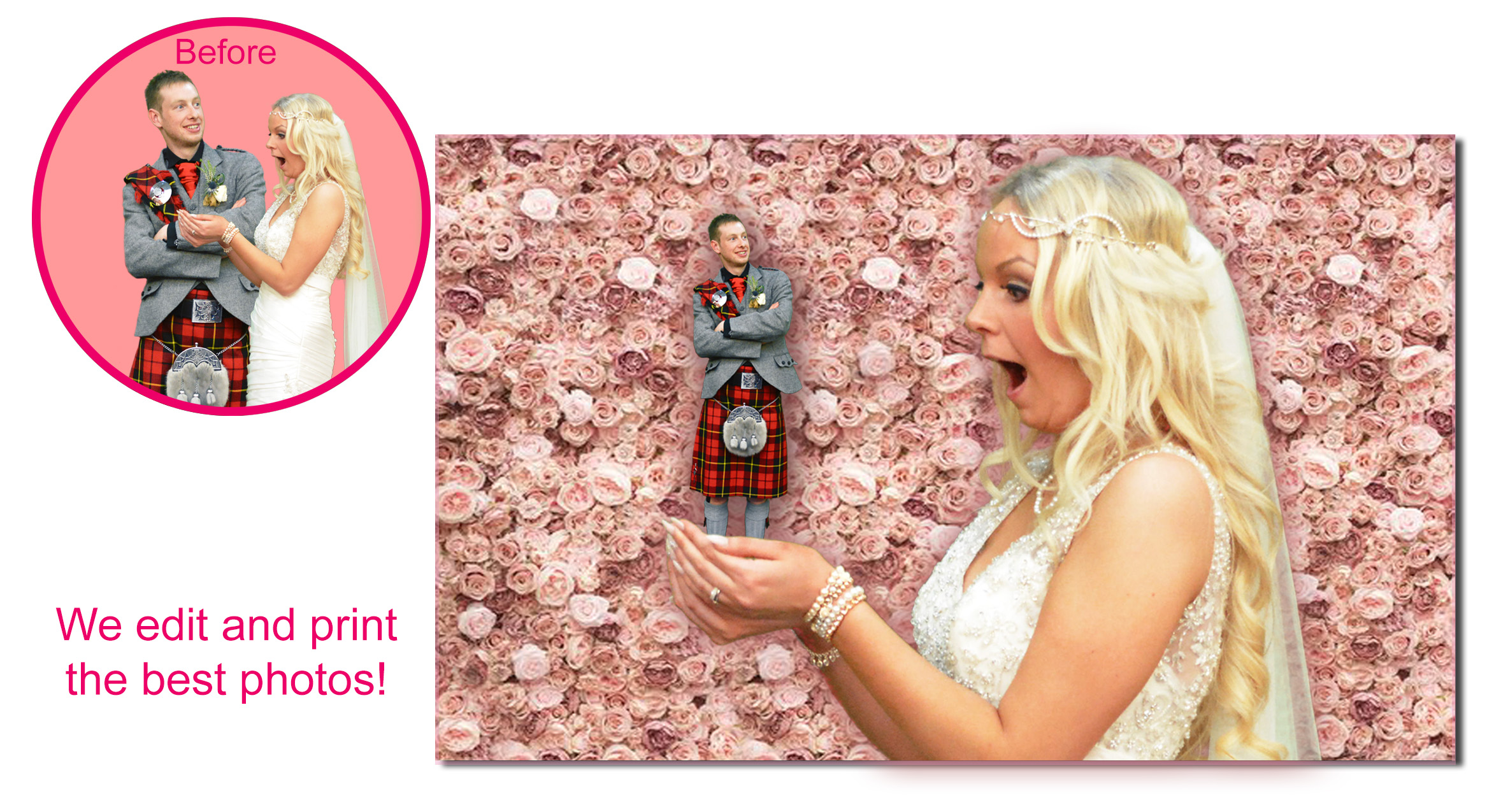 Over 100 Green Screen Backgrounds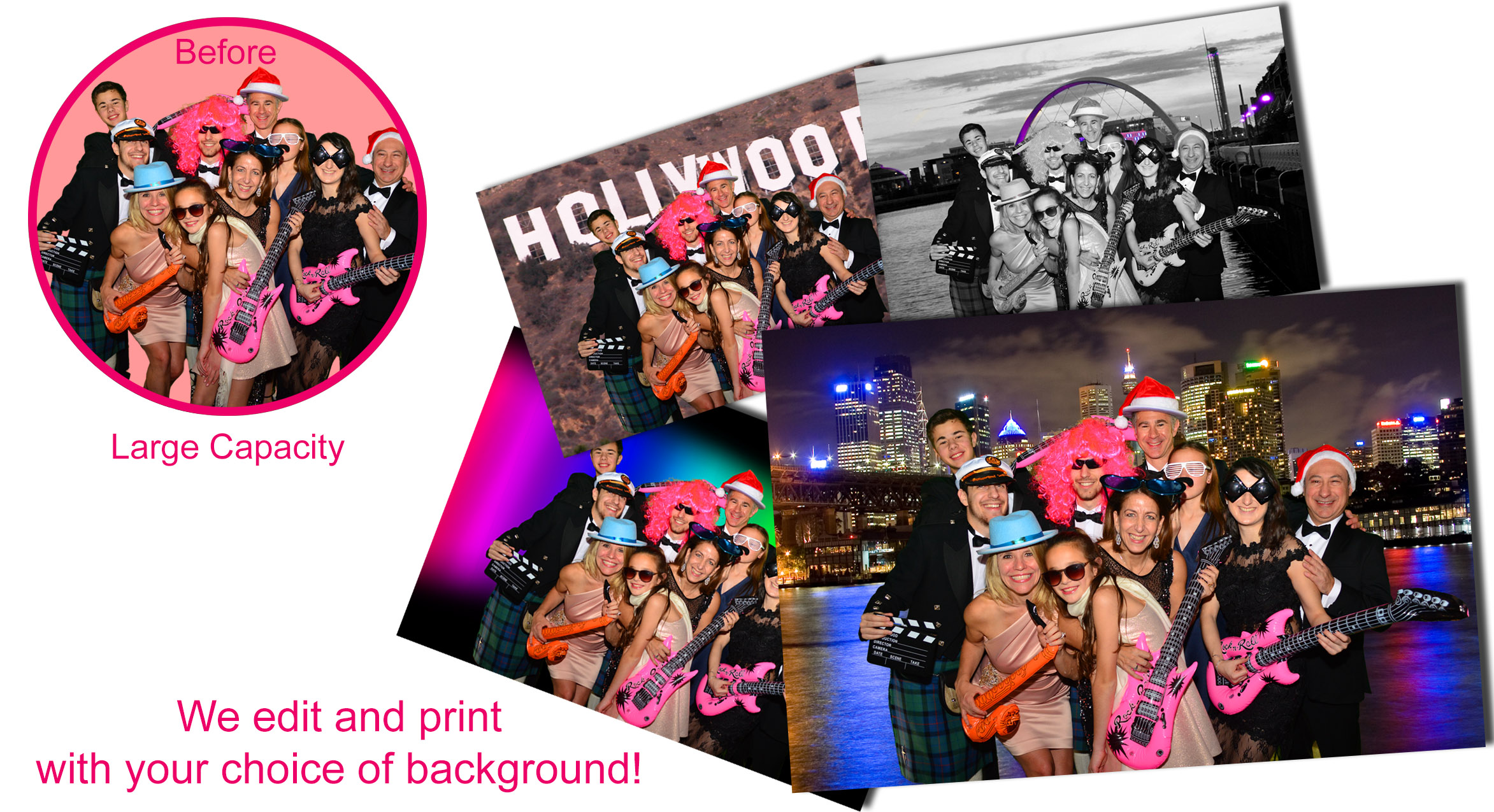 Large Capacity for Big Group Photos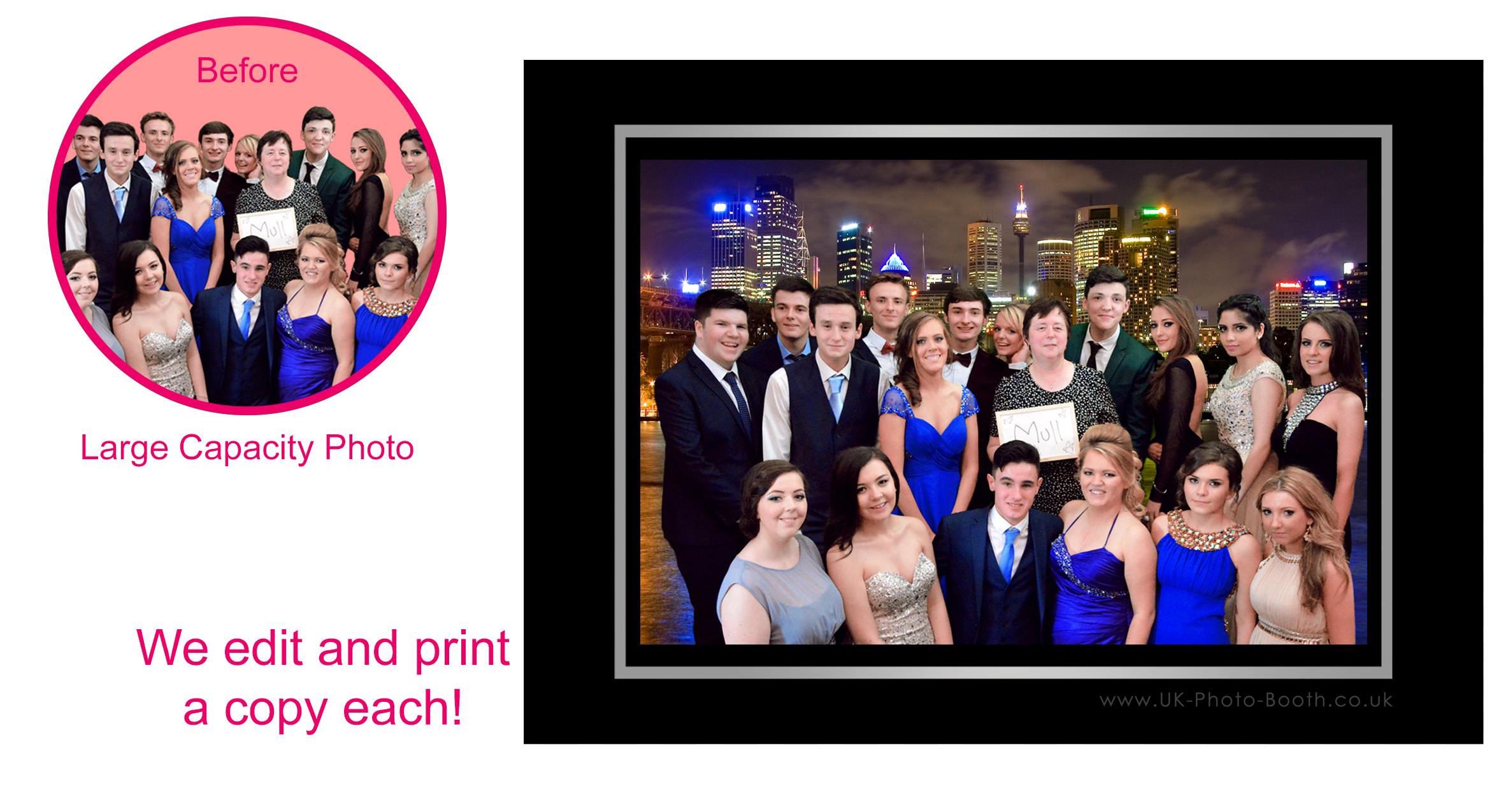 Green Screen Photo Booth Hire
UK-Photo-Booth.co.uk offer the best green screen photo booth hire services. We are the experts in everything green screen. You won't find better value for money anywhere else as we offer our professional skills at competitive rates. Based in Glasgow we cover the whole of Scotland.
When you hire our green screen photo booth you get a two person team. A professional photographer to capture the correct photo, and a computer operator who can edit the image to your specification. We don't use point and click systems which are very limited. We have that personal touch so we can adapt and change according to your requirements. that's what gives us the ability to create stunning photo designs that you can't get anywhere else.
First you get to choose what background or photo design you want to have. We have simple green screen backdrops where we just change the background of the image. This can be simple like a New York city scape  or some colourful background. Using a computer operator allows us to have some layered designs with the green screen photo booth. For example if you wish to sit on an elephant for your photo this requires a bit of skill and layering before the final photo is ready. Then we have some complicated designs. The mini partner in your hand requires two or more people to have their photo taken separately in the green screen photo booth. First a skilled photographer to get the subjects in the best position with the bigger picture in mind. Then some special editing is done by the computer operator and you are left with a fun unique photo memento of the evening.
Once you have had your photo taken that's your job done essentially. Leave the rest to us. We will have your photo edited and printed in no time at all. Once we have edited the green screen we print the desired photos for your guests. With our green screen photo booth hire we print a copy for everyone in every photo. This way everyone has the chance to take a photo home. All our guest photos are framed too. Not only do you have amazing pictures printed when you hire our green screen photo booth but the prints themselves are framed on an A5 card mount that sets them off nicely.
Our professional green screen photo booth set up is second to none. It looks great and functions well too. It is a bespoke design created from years of experience. We chose to have it open on the width so we can fit large groups together. It has integrated lighting and computer and print terminal. So all we need is a table to sit props and leave the hundreds of finished photos from the night. We bring a professional green screen studio to your event in the form of a photo booth, but with our expert team too! All at a fraction of a studio price!
Green screen photo booth hire main features.

Premium Print Features – Roaming photography is when you can ask our photographer to take some photos of special moments happening outside our green screen photo booth.

Premium Editing Features – Specialised green screen photo designs not available in a point and click booth.

Other Features  – Our digital copy includes photos from the camera and edited photos from the night.
We have Premium Add-on's too to make your photo booth hire experience that bit more special,

Premium Add-on's – Customise the booth. Our setup allows you to personalise the booth to tie in with your event!

Specialised Green Screen Edited Photos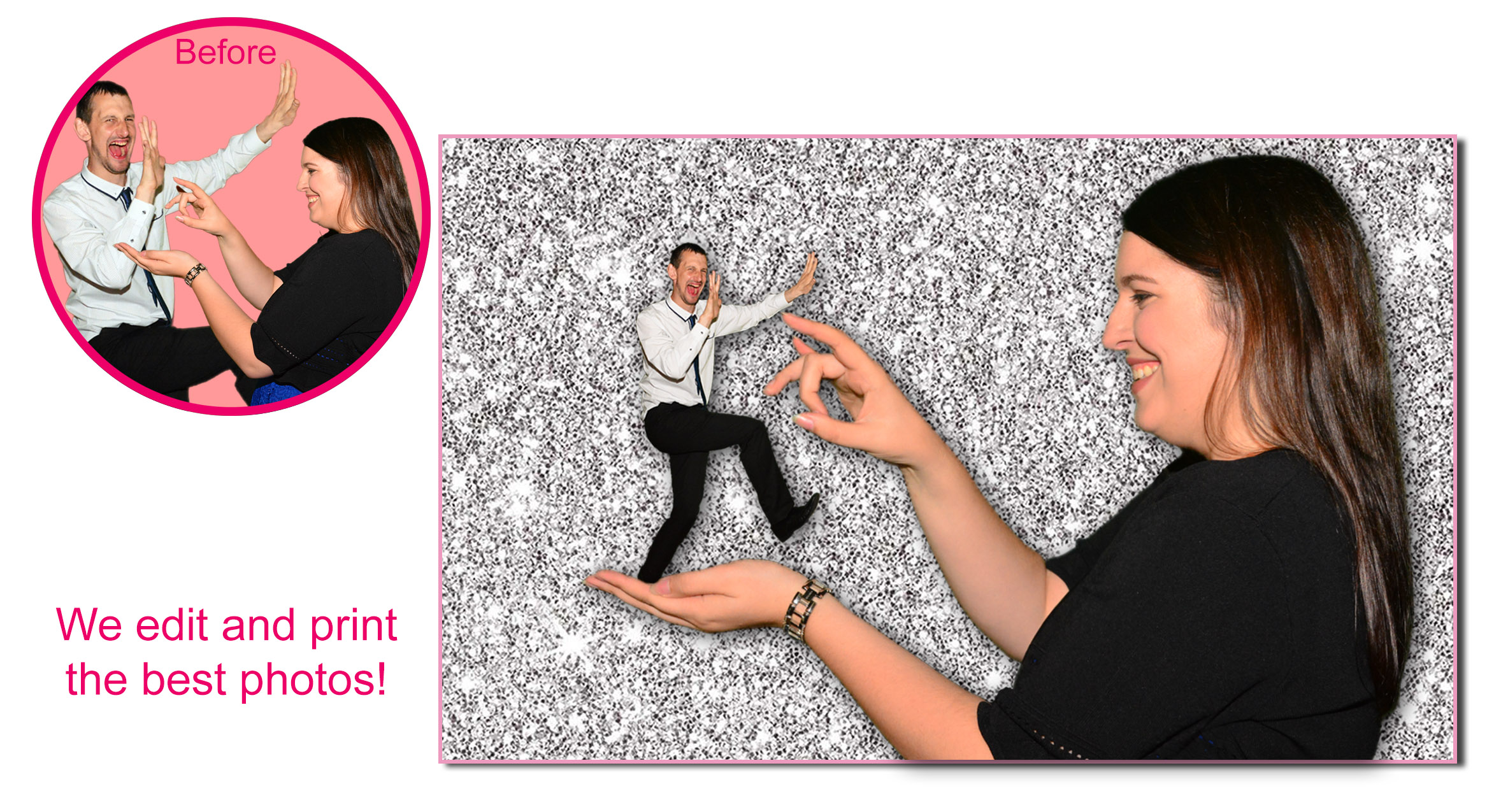 Over 100 Green Screen Backgrounds